Wild PEI Oysters
Our wild oysters come in a number of well-known brands; North Shore Gold™ and Osprey Point™ are two varieties of Choice oysters, while Salutes is a combination of Choice and Standard oysters.
Choice oysters are the top grade for oysters, and are ideal for serving on the half shell. Shells are round and deep ensuring a full, plump oyster. They are easy to shuck and have a salty taste with a sweet finish. Standard oysters have a slightly irregular shape with the same flavour as Choice, but are an excellent choice for cooking or frying.
Prince Edward Aqua Farms packs their wild oysters by grade, in a variety of convenient sizes suitable for any customer's needs; Small Standard or Choice oysters are available in counts of 33 to 250; Medium Choice oysters in 80 or 100 counts, and Large Standard or Choice come in 65 or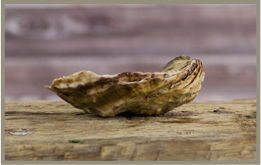 ISLAND GOLD WILD OYSTERS™
Our Island Gold™ wild oysters are small choice oysters packed with fresh flavour perfect for indulging on the half-shell or added to cooked dishes. With a salty, creamy clean taste and lovely smooth finish, these oysters are sure to evoke memories of warm summer breezes from the sea.
Small Choice Oysters ( 3" - 3.25" ) Fresh/Live in the Shell Packed 33 or 100 count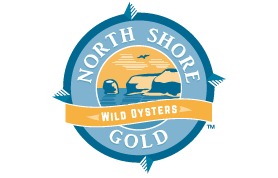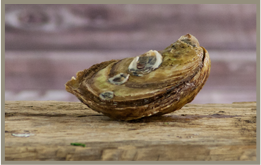 NORTH SHORE GOLD WILD OYSTERS™
North Shore Gold™ wild oysters are perfect for the shellfish lover! With a meaty, juicy texture and a distinct seafoam finish that packs a punch, these oysters will leave you wanting more. They're also a Chef's dream for battered oysters or other hearty, cooked oyster recipes
Premium Small Choice Oysters ( 3" - 3.25" ) Fresh/Live in the Shell Packed 100 count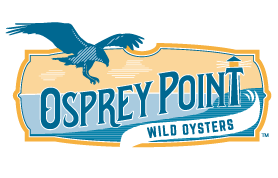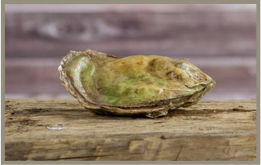 OSPREY POINT WILD OYSTERS™
The Osprey Point™ wild oysters are very rugged in shape, but refined in flavour. This oyster presents an earthy yet velvety smooth taste; not too salty but with a creamy briny sea flavour that is highlighted with a clean finish. These oysters are perfect for grilling with fresh herbs and seasoning.
Large Choice Premium Oysters ( 3.25"+ ) Fresh/Live in the Shell Packed 65, 80 or 100 count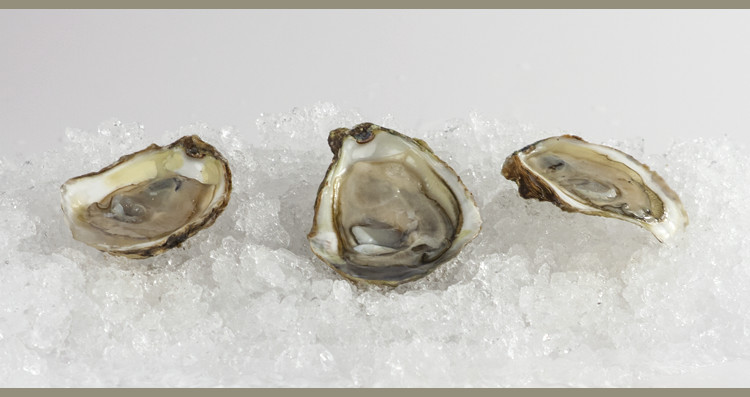 Farm Fresh PEI Oysters
Grown in our natural cold clean Island waters, our Farm Fresh Oysters carry the flavour of the sea from our shores to your plate. Farm raised on the surface water with suspension cultures for a period of time prior to being placed at the bottom of the bay to continue growing to achieve a uniform deep cup to assure a consistent plump meat yield and robust flavoured liquor.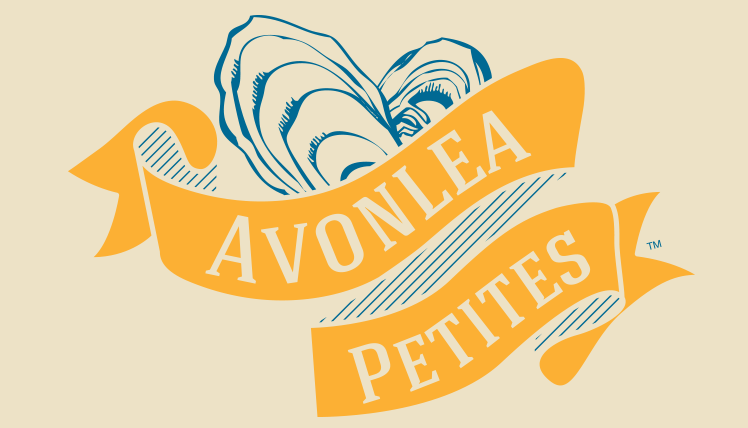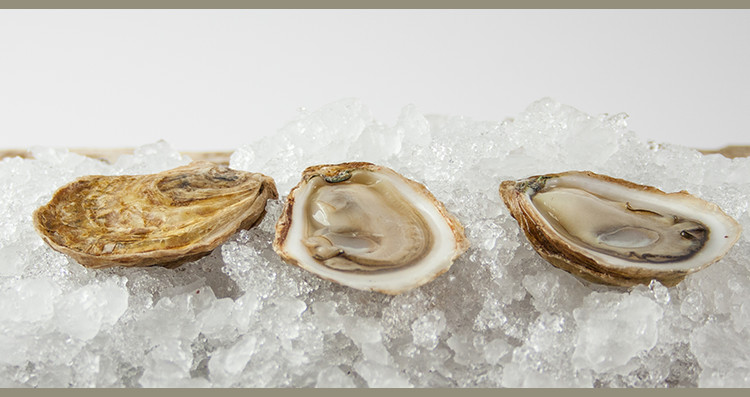 AVONLEA PETITES™
Our Avonlea Petites™ are the ideal cocktail oyster with a delicate sea-foam brine, an aroma of sea stones at low tide, and a earthiness that comes through with a light creamy finish. A beautiful dainty oyster perfect for a newcomer that would pare expertly with a light fresh garnish.
Cocktail Choice Oysters ( 2.5 " - 3" ) Grown 5 years to maturity Fresh/Live in the Shell Packed 100 count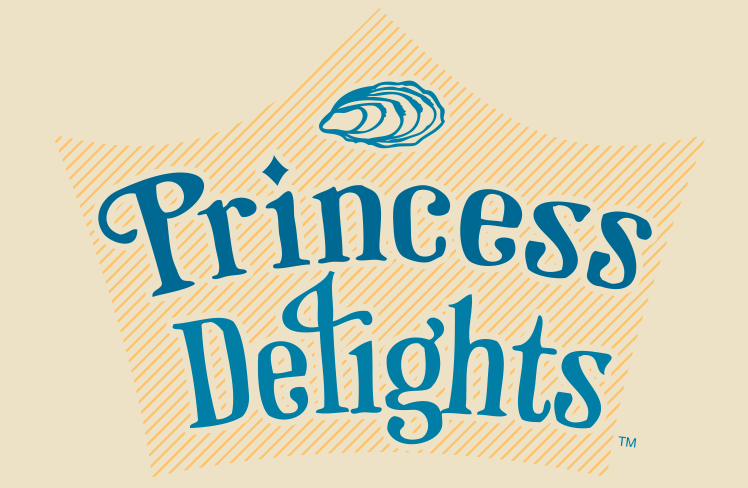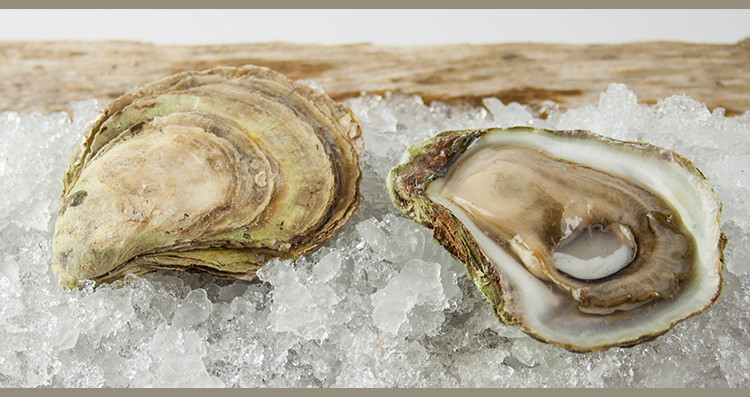 PRINCESS DELGHTS™
Princess Delights™ are oysters worth savouring! Deep buttery earthy notes, well-balanced saltyness and richness with a crisp texture and bite. Surprisingly fresh flavour that is seductive to the palate as each layer gently reveals itself. A delight to cook with while maintaining the original depth of taste.
Small Choice Oysters ( 3" – 3.25" ) Grown 6 years to maturity Fresh/Live in the Shell Packed 100 count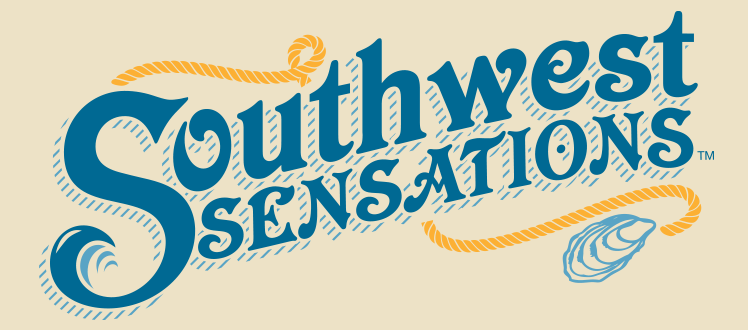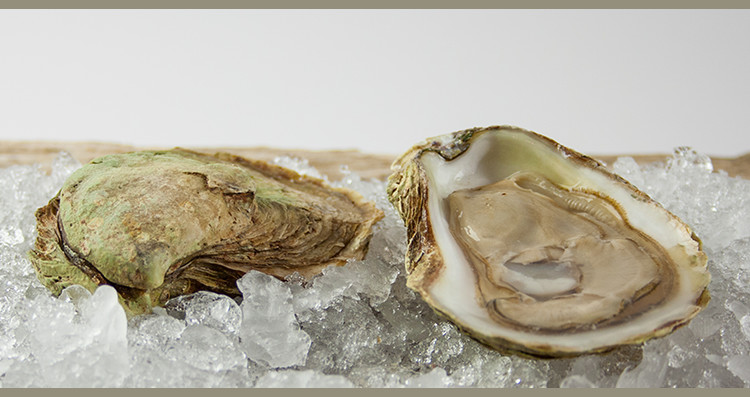 SOUTHWEST SENSATIONS™
The Southwest Sensations™ oyster is a showstopper. Perfect to serve at a cocktail party, black tie event or a special occasion. A deep salty brine and meatiness that cannot be ignored. Impressively sized with a velvety creamy texture that envelopes the earthiness without intimidating the taste profile. The top choice for any foodie that appreciates a bold flavoured oyster.
Large Choice Oysters ( 3.25" + ) Grown 7+ years to maturity Fresh/Live in the Shell Packed 65 count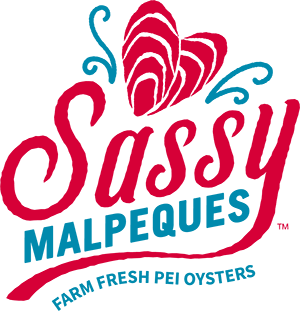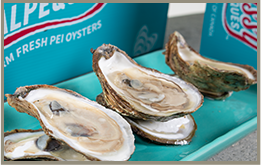 SASSY MALPEQUES™
Sassy Malpeques™ have earned their name and swagger. After all, when you're from the home of the best oysters around, being a bit bold comes second nature. PEI is the leading oyster producing province in Canada, and the community of Malpeque is home for oyster farming on the Island. Picturesque with pristine waters, Sassy Malpeques™ are farmed by hand to ensure consistent meat yield and a distinct sweet brine balanced against a salty snap.
SMALL CHOICE OYSTER (3 - 3.25") Grown 5-6 years to maturity Fresh/Live in the Shell Packed 100 count
LARGE CHOICE OYSTER (3.25" +) Grown 6-8 years to maturity Fresh/Live in the Shell Packed 80 count